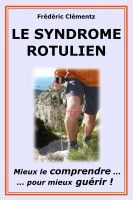 Le syndrome rotulien - Mieux le comprendre... pour mieux guérir !
by

Frédéric Clementz
Vos douleurs aux genoux ne sont pas une fatalité ! N'attendez plus pour vous prendre en main et choisissez maintenant de guérir ! Ne laissez plus vos problèmes de genoux vous gâcher la vie, ne prenez pas le risque de ne pas profiter des loisirs et des pratiques sportives que vous aimez. Aujourd'hui, des solutions efficaces existent pour vaincre vos problèmes de genoux. Pourquoi vous en priver ?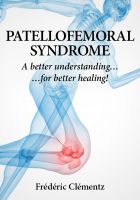 Patellofemoral Syndrome
by

Frédéric Clementz
The purpose of this ebook is to inform and assist people suffering from patellofemoral syndrome, as well as those around them. It provides them with information that is complete, clear, precise and instructive, and with illustrations to enhance understanding of this condition.