La Elección
"La Elección" es un relato que nos cuenta la vida de un mexicano en los últimos 5 sexenios del país y sus expectativas sobre lo que acontecerá en México a partir del 2012.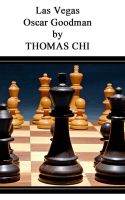 Las Vegas Oscar Goodman
The Academy Award goes to Oscar Goodman. In the film about Las Vegas, he is the main character. Each story insists on a protagonist with personality. Greek poets used to refer to as the "protagonistes" as the primary. The chief actors amongst actors who plays the first part. If a Las Vegas films happened to lead with the primary roles being Meyer Lansky, Lefty Rosenthal, or Tony Spilotro.