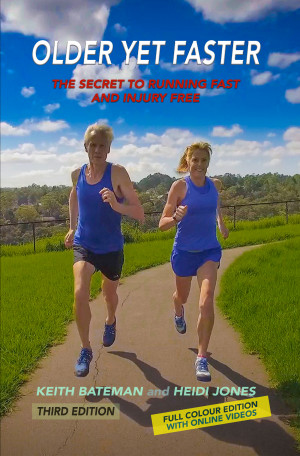 Older Yet Faster: The Secret to Running Fast and Injury Free
by

Keith Bateman

&

Heidi Jones
Older Yet Faster (with colour illustrations and photos, and online lesson and exercise videos) is a manual for teaching runners how to transition to efficient running and to help them to avoid incurring almost all of the common running injuries as they do so. It is ideal for beginners to learn how to run well and for experienced runners to changeover to good technique.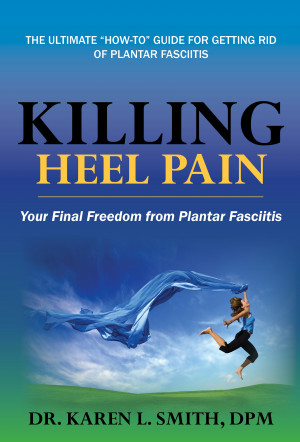 Killing Heel Pain-- Your Final Freedom from Plantar Fasciitis
by

Dr. Karen Smith
Written by a foot expert, Killing Heel Pain is an award-winning "how-to" guide for getting rid of plantar fasciitis as quickly and effectively as possible. The user-friendly layout features a "cut-to-the-chase" question-answer format, helpful anatomy illustrations and easy-to-follow "key points" and "action steps" for final freedom from this painful and life-intrusive condition.