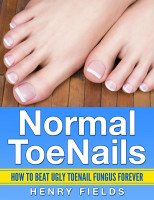 Normal ToeNails - How to Beat Ugly Toenail Fungus Forever
by

Henry Fields
Normal Toenails lists a step-by-step long-term solution to get rid of toenail fungus permanently. Unfortunately, this is a process that can take up to a year, therefore Normal Toenails also details a short-term solution that can make your nails pass casual inspections within 30 days. The book also covers prevention techniques to protect your family and loved ones.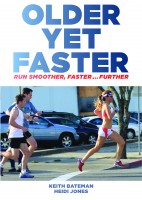 Older Yet Faster: Optimum Running Technique For Speed And Injury Prevention
by

Keith Bateman

&

Heidi Jones
Based on Keith's highly successful technique-change sessions, this book deals with a runner's number one enemy, over-striding. It shows what it is, what damage it causes, and how to fix it so you can run smoother, faster, and further. Backed up with strengthening exercises by podiatrist Heidi Jones, and tips to aid your transition, this is your ticket to more successful, less injury-prone running.