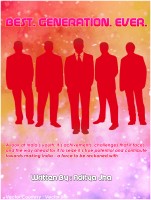 Best. Generation. Ever.
A look at India's current generation - the very generation where the 54% of the population is "youth". This book highlights the achievements of India's brightest young minds, the challenges that are still left to combat for the youth India to seize it's true potential and the way ahead - to make India truly a force to be reckoned with.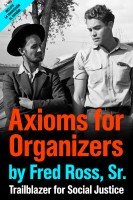 Axioms for Organizers: Trailblazer for Social Justice
Fred Ross Sr.'s AXIOMS FOR ORGANIZERS is a gem--a concise, bilingual treasure trove of tips for social justice advocates. It provides a stirring portrait of Ross, one of the 20th century's most influential grassroots organizers, and spells out his guiding principles! A must read for students, teachers and community, labor, immigrant and human rights organizers committed to social justice.