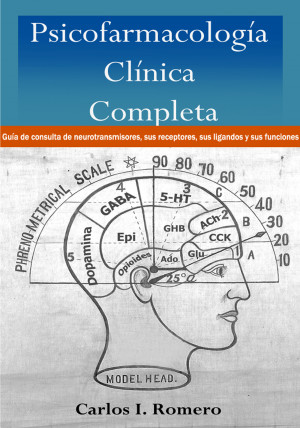 Psicofarmacología Clínica Completa
by

Carlos I. Romero
Psicofarmacología Clínica Completa es una guía que ni es básica ni contiene solo la información mas esencial, sino que también ofrece la información mas actualizada y completa, pero de manera breve, clara y concisa, haciéndola también accesible para estudiantes de medicina y psicología.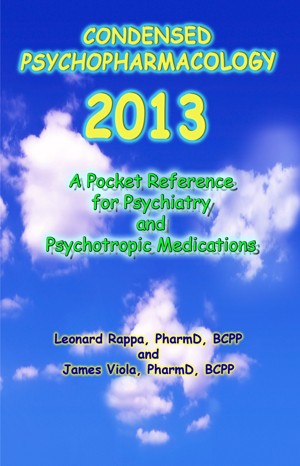 Condensed Psychopharmacology 2013
by

Leonard Rappa
This is a 2013 pocket guide of psychopharmacology. It is intended to serve as a quick resource for health care professionals and students whom have involvement with psychiatric medications and patients. It serves to give the clinician a foothold in an environment that differs from other experiences in medicine, with differing terminology and disease states.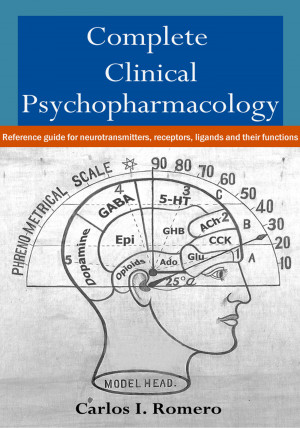 Complete Clinical Psychopharmacology
by

Carlos I. Romero
Complete Clinical Psychopharmacology constitutes a guide of to parts: first the most important pharmacology concepts and principles and the neurotransmitter systems, including receptors, genes, specific functions and ligands for each receptor (drugs, medications or substances).