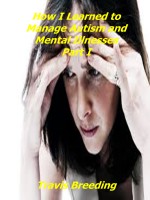 How I Learned to Manage Autism and Mental Illnesses Part I
by

Travis Breeding
It can become confusing when autism is combined with several different mental illnesses. This book will help clarify some of the differences between the autism diagnosis and the mental illness diagnosis. Travis is now diagnosed with Autism, Obsessive Compulsive Disorder, and Schizophrenia and suffers from a great deal of anxiety and depression. Travis shares how he copes and overcomes challenges.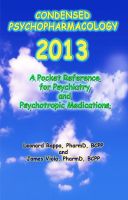 Condensed Psychopharmacology 2013
by

Leonard Rappa
This is a 2013 pocket guide of psychopharmacology. It is intended to serve as a quick resource for health care professionals and students whom have involvement with psychiatric medications and patients. It serves to give the clinician a foothold in an environment that differs from other experiences in medicine, with differing terminology and disease states.