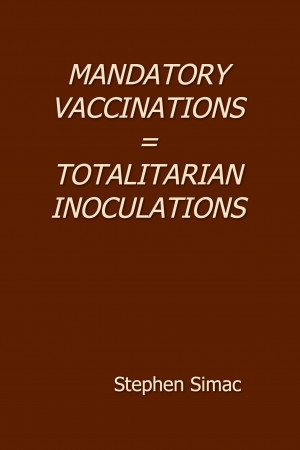 Mandatory Vaccinations = Totalitarian Inoculation: the Underground Classic
by

Stephen Simac
Mandatory Vaccinations = Totalitarian Inoculation refutes false claims and medical myths repeated by public health officials and corporate media to the public. It examines the history, safety and effectiveness of childhood vaccines. MV=TI is a concise introduction to the world of vaccine information. It is intended to strengthen understanding and arguments to win this public relations war.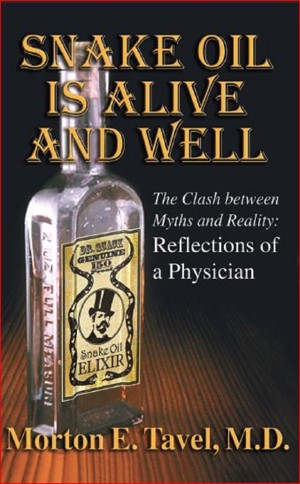 Snake Oil is Alive and Well
by

Morton E. Tavel M.D.
Because of the many misconceptions regarding medicine and health, Dr. Tavel in this hard-hitting book, attacks misinformation and quackery of all types explaining in detail the forming and proliferation of these myths. Understanding these myths can pave the way toward healthier living and better medical care, while at the same time, reducing personal expenses.