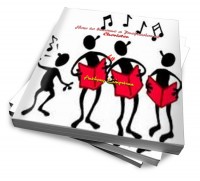 HOW TO BECOME A PROFESSIONAL CHORISTER
Charisma is noticed in simple things such as a smile or being excited in the actual singing of the song; 'feeling' the music because you have actually learned how to enjoy it. when you enjoy a song, your face will show that it is pleased with the song. it will show signs of gladness. it will express itself in accordance to what you feel.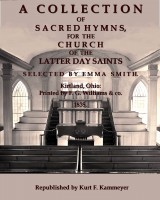 A Collection of Sacred Hymns, for the Church of the Latter Day Saints
In early 1836, Frederick G. Williams and William W. Phelps published the first hymnal of the Church of Jesus Christ of Latter-day Saints at Kirtland, Ohio. It contained ninety hymns, but only the words were included - the Saints were expected to know the tunes by heart. This new publication represents the first time that the 1835 LDS hymnal has ever been published along with its tunes.