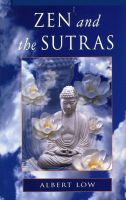 Zen and the Sutras
by

Albert Low
The basic message of all the Mahayana Buddhist sutras is awakening - what the Zen teacher Bassui called "seeing the wordless sutra." Zen and the Sutras is an accessible study of the major Mahayana sutras as manuals for the practice of Zen. Low's insights and conclusions about spirituality and humanity will both illuminate and inspire, in the way of Zen, in the search for spiritual awakening.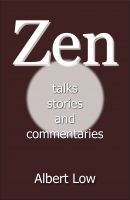 Zen: Talks, Stories and Commentaries
by

Albert Low
Albert Low, teacher and director at the Montreal Zen Center and dharma heir of Roshi Philip Kapleau, provides an engaging collection of talks, stories and commentaries on Zen. Though the entries range from dharma talks on koans to discussions on Buddhism and Christianity, they all address concrete concerns of our lives and reveal the author's profound insights.