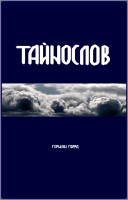 Тайнослов (Tainoslov)
by

German Gorra
В пару к чисто объективной теории вероятностей следует ввести влияние субъекта — способного изменять вероятностный расклад вокруг себя. Можно сравнить величины отклонений, вносимых присутствием субъектов, от чисто объективного вероятностного расклада. Такая шкала выстраивает субъектов в иерархию, вершиной своей указывающей на Единственного, Чью Волю никто из остальных преодолеть не может.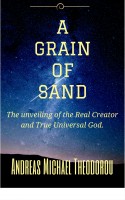 A Grain of Sand
by

Andreas Michael Theodorou
Ignoring all dogmatic and axiomatic declarations, this is an objective and in all respects forensic investigation into the possible existence and nature of a Real God. The eventual conclusion provides a definitive answer based on undisputed, widely available scientific evidence and arguments according to the rules of reasoning.
Related Categories