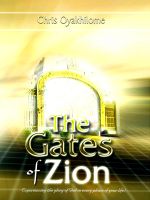 Gates of Zion
by

Christ Embassy Int'l
God has called you to a life of progress, success and victory! He has designed for you to experience consistent growth in your life. In this prophetic book, Pastor Chris takes you through the rebuilding of the walls of Jerusalem as symbolic of God's pattern for building His church. Not only will you experience the glory of God as you read, more importantly, you will reflect His glory in you.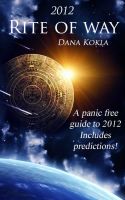 2012 Rite of Way
by

Dana Kokla
(5.00 from 1 review)
The only 2012 book published with actual World Predictions, 2012 Rite of Way is a panic free and spiritual guide to year 2012, making it a must read for any who wish to move forward into the New Age. Proving that the world will not end on 21st December 2012, world events are predicted including, earthquakes and eruptions, an important peace treaty, birth and a major discovery.
Related Categories