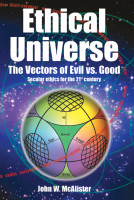 Ethical Universe
by

John Mcalister
(4.75 from 4 reviews)
This book is the culmination of a 20-year (plus) project which synthesizes the work of renowned social philosopher and humanistic psychoanalyst, neo-Freudian, Dr. Erich Fromm and the best of Aristotle's Nicomachean Ethics (highlighted by the Golden Means doctrine). We draw heavily upon Sigmund Freud's tripartite division of the human psyche (ego, id, superego).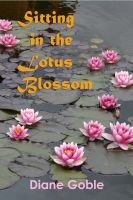 Sitting in the Lotus Blossom
by

Diane Goble
(4.00 from 1 review)
In 1989 I had started to write a book about the art of conscious dying but every time I sat down to write, information that had nothing to do with that concept kept coming through. I decided to meditate to try to figure out what was going on. I started seeing strange faces arising out of the darkness and messages, like a moving LED sign with a continuous series of symbols that made no sense to me.