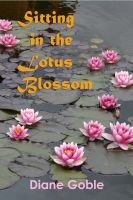 Sitting in the Lotus Blossom
by

Diane Goble
(4.00 from 1 review)
In 1989 I had started to write a book about the art of conscious dying but every time I sat down to write, information that had nothing to do with that concept kept coming through. I decided to meditate to try to figure out what was going on. I started seeing strange faces arising out of the darkness and messages, like a moving LED sign with a continuous series of symbols that made no sense to me.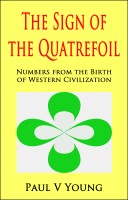 The Sign of the Quatrefoil
by

Paul Vernon Young
Drawing inspiration from the Ancient Mystery Schools of Greece and Rome, including the teachings of visionaries such as Pythagoras and Empedocles, this book examines how humankind is affected by certain fundamental truths known throughout time. Most things, people and events comprise four distinct parts, which are drawn together in harmony or Universal Love to form a fifth quintessential result.
Related Categories