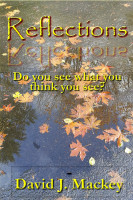 Reflections - Do you see what you think you see?
by

David J. Mackey
Reflections is a collection of photographs and writings by the author from his journeys in the northeast and northwest over several decades of his life. The author's visual and informational elements address artistic aspects, poetic inspirations and occasionally the characteristics of reflective light itself.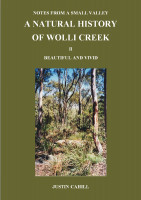 Notes from a Small Valley A Natural History of Wolli Creek II Vivid and Beautiful
by

Justin Cahill
This is the second part of my natural history of the Wolli Creek Valley in Sydney, Australia. Part I, Prehistory, gave an overview of the Valley's geology and local fossil and archaeological record. This part describes how the Valley may have appeared in the early 1790s, shortly after the First Fleet brought the Europeans to Sydney in 1788 but before they settled along Wolli Creek from 1804.