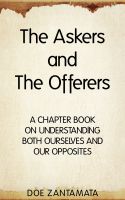 The Askers and The Offerers
by

Doe Zantamata
(5.00 from 1 review)
This One Chapter Book takes a look at different perspectives on asking and offering. What may seem selfish to one seems perfectly normal to another, and what may be an attempt at being considerate may end up in an emotional overload. Understanding all types will help to create better communication without the need to change another person.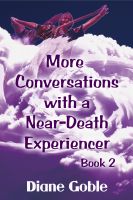 More Conversations with a Near-Death Experiencer
by

Diane Goble
Diane Goble received emails from people all over the world (140 countries), who visited her web site A Near-Death Experience BeyondtheVeil.net from 1996 to 2008. This second book contains some of their conversations, questions and debates about religion, spirituality, and beliefs, plus a few relevant quotes and stories they passed on. This book will open your mind and connect you to your soul.
Related Categories