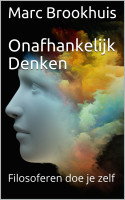 Onafhankelijk Denken - filosoferen doe je zelf
by

Marc Brookhuis
Onafhankelijke Denken is een ideaal boek als je zelf het filosofische pad op wilt gaan. Dit boek stimuleert het eigen denken, o.a. door vragen te stellen en de dialoog aan te gaan, maar behandelt ook de "kritische fase" waarin het denkproces onderzocht wordt op logica en argumentatie. Onafhankelijk Denken is zowel geschikt voor filosofie-lessen maar zeker ook voor zelfstudie.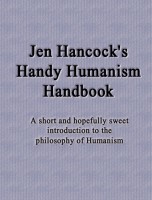 Jen Hancock's Handy Humanism Handbook
by

Jennifer Hancock
(4.67 from 3 reviews)
This book is written to provide a quick overview of the philosophy of Humanism. Humanism is one of the most influential and yet most maligned philosophies of all time. Unfortunately, most people don't know anything about it. I intend to change that with this book. Consider yourself introduced.
Related Categories