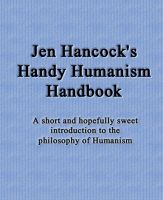 Jen Hancock's Handy Humanism Handbook
by

Jennifer Hancock
(4.67 from 3 reviews)
This book is written to provide a quick overview of the philosophy of Humanism. Humanism is one of the most influential and yet most maligned philosophies of all time. Unfortunately, most people don't know anything about it. I intend to change that with this book. Consider yourself introduced.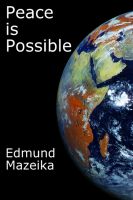 Peace is Possible
by

Edmund Mazeika
(5.00 from 1 review)
Peace is Possible is a personal, passionate and humorous people's plan for Peace on Earth concentrating on original solutiions to the problems confronting humanity today. This book presents an economic, social, political and spiritual solution so all life on Planet Earth can thrive for millions of years to come. Peace is Possible is fun-to-read, easy-to-understand, upbeat and optimistic.
Related Categories