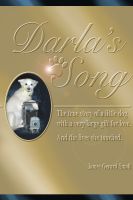 Darla's Song
by

James Gerard Small
(5.00 from 2 reviews)
"Darla's Song" is the true tale of a senior American Eskimo dog, all but abandoned to die. She is adopted by a loving woman and her reluctant husband. Over the course of time, Darla melts even the coldest of hearts and sets into motion some life-altering experiences for everyone within her reach.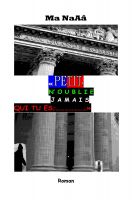 Petit n'oublie jamais qui tu es
by

Ma NaAâ, Sr
"Tout fait Retour". Tel est le secret de l'ancien mysticisme Perse, axé sur la lutte entre le bien et le mal. Secret que découvre progressivement M. Parfait, épithète ironique donnée à ce 'Surhomme' venu de l'Iran actuel, éternel errant qui s'interroge en boucle sur le sens des choses, les contradictions intimes de l'être, le devenir chaotique d'un monde en quête de Grands Hommes et créateurs.