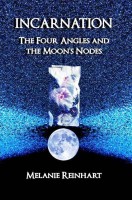 Incarnation: The Four Angles and the Moon's Nodes
by

Melanie Reinhart
A profound but accessible interpretation of two major features of the horoscope. The four angles – Ascendant, Descendant, MC and IC – reflect the structural, visible elements of our life. The Lunar Nodes symbolise the characteristic ways in which we are called to awaken, through our association with the people and places with which we have transformational connections in this life.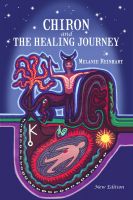 Chiron and the Healing Journey
by

Melanie Reinhart
An in-depth study of the minor planet Chiron, discussing the archetypal Shaman or Wounded Healer as an image of the journey of the soul's awakening. This is reflected in the astronomical picture, and revealed in the astrology. Chiron's meaning is illuminated with skilled interpretation through sign, house and aspect. Essential reading for anyone seeking to shed light on the meaning of Chiron.
Related Categories