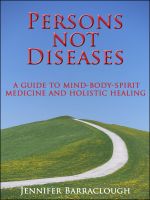 Persons not Diseases: A Guide to Mind-Body-Spirit Medicine and Holistic Healing
(5.00 from 1 review)
An outline of the holistic healing approach, written for both general readers and healthcare professionals. Describes how changes to lifestyle and mindset, practice of self-help techniques, and use of complementary therapies can assist coping and recovery from illness. Includes practical guidance, references and case histories. The author has worked as both orthodox doctor and natural therapist.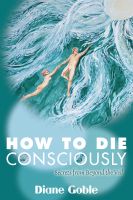 How to Die Consciously: Secrets from Beyond the Veil
This is a handbook for caregivers and patients who are involved in end of life care situations, as well as anyone who wants to be prepared when their time comes, written by someone who died and came back to share what she learned from her experience to help others realize that we don't die and our journey continues. The author offers a simple method to achieve a peaceful transition experience.