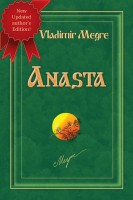 Anasta
"During a technocratic period of life, people cease to be intelligent beings. It's necessary to appeal not to their minds, but to their feelings and, through their feelings, to inform them about the essence of the Divine program, and in order to do this, one has to sense and comprehend it for oneself."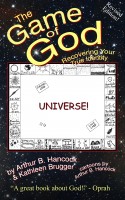 The Game of God: Recovering Your True Identity
A 21st century theology. The universe is a game that God is playing—a universe-class roller coaster that provides God every shade of experience possible from a quark to a creature capable of interstellar travel—for the inexpressible joy of being alive. In order to have those experiences, God must forget that It is God. In the beginning, the One became the Many: let the fun begin. 143 cartoons.