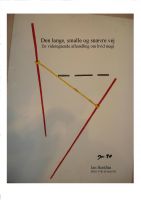 Den lange smalle og snævre vej, En videregående afhandling om hvid magi
by

Jan Ulrich Benthin
At vi først skal finde religionen i vores normale tilstand og i livet beslutte at tage kontakt til guddommen, herefter erkendes det falske mig og jeg som nedlægges. Efterfølgende nedlægges det hele og vi skal søge og rense ånden i det åndelige niveau og finde vores sande gud og se skizofrenien i os selv. At finde paradiset og nirvana, og holde den tilstand i en ligestilling med det guddommelig.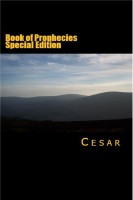 Book of Prophecies Special Edition
by

M Cesar
A collection of brand new prophecies about the world, listing things that are destined to happen, from disasters to wars, from the economy to celebrities, even terrorist attacks are foretold.