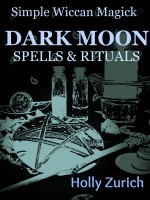 Simple Wiccan Magick Dark Moon Spells and Rituals
by

Holly Zurich
Channel the potent power of the dark moon, Wiccan magick and the Law of Attraction to help cast off your burdens. This book focuses on practical magick and is ideal for both novices and experienced practitioners working alone or in a group. The dark moon is the best time to heal, renew and rebuild. All of the spells use time-honored correspondences and are designed for today's Neo-Pagans.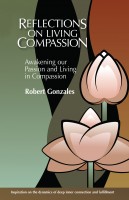 Reflections on Living Compassion
by

Robert Gonzales
Reflections on Living Compassion is a book to savor and be with. It is a source of inspiration and contemplation on the dynamics of deep inner connection and fulfillment. Created over years of sharing and teaching workshops, individual sessions, and retreats the words in this small book convey an unsuspected depth and beauty and can guide the reader into dimensions of healing and wholeness.