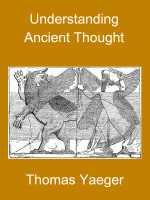 Understanding Ancient Thought
by

Thomas Yaeger
There are many puzzling things about the peoples of the ancient world. Why did they practice the sacrifice of animals? Why did they think they could understand the future by examining the entrails and the liver of a ram? What was the logic beneath the practice of magic? This collection of essays attempts, as far as possible, to understand the ancient world within its original context.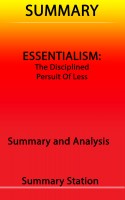 Essentialism: The Disciplined Pursuit of Less | Summary
by

Summary Station
This book will teach people how to reduce the amount of stress they feel in addition to increasing the energy that they possess. The teachings found in essentialism have been around for thousands of years, but they have not been utilized by many people in the Western Hemisphere. Many intellects and spiritual masters from the Eastern world have been teaching these principles.