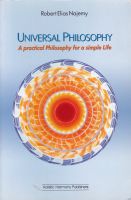 Universal Philosophy
by

Robert Elias Najemy
An easily comprehensible and practical explanation of «universal philosophy» – the essence behind all philosophical and spiritual teachings with emphasis on how to employ these concepts in our daily lives. This book gives us answers to the most important questions. Who are we? Why are we hear? What is the purpose of our lives? How can we manifest our purpose? Prerequisites to a meaningful life.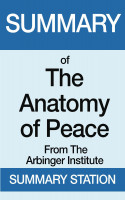 The Anatomy of Peace | Summary
by

Summary Station
The Anatomy of Peace: Resolving the Heart of Conflict is an effective 2006 literary publication by the Arbinger Institute. This guide is an informative tool which utilizes imaginary personalities to show its messages. There are also featured information methods for restraining political, individual, and also organizational problems.