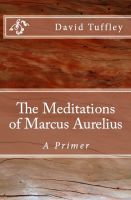 The Meditations of Marcus Aurelius: A Primer
by

David Tuffley
The Meditations of Marcus Aurelius is a perennial, belonging to a very special category of book that has but a few members out of the millions of books ever published; longevity. It has a simple, powerful message that is as fresh and useful today as it was nearly two thousand years ago. The greater the Truth, the more simply it can be put. Put it to work in your own life and live better.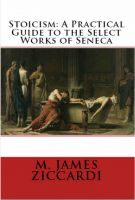 Stoicism: A Practical Guide to the Select Works of Seneca
by

M. James Ziccardi
In this book, M. James Ziccardi presents in an easy to follow format the key passages and principal ideas that are put forward in six of Seneca's most important works: On the Shortness of Life On Anger On the Happy Life On Peace of Mind On Benefits On Clemency. Portions of this book have been extracted from M. James Ziccardi's "Roman Stoicism: Words to Live (and Die) By".