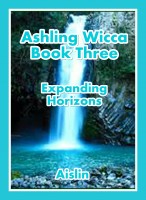 Ashling Wicca, Book Three
by

Aislin
Venture further down the path leading into the magickal world of Ashling Wicca. The seven units of this book build on the skills and knowledge you should have gained during the study of the first two books in the Ashling Wiccan Series. Each lesson will guide you to a fuller understanding of the intricacies of the Ashling Wiccan Tradition.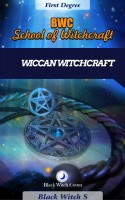 Witchcraft: First Degree. Wiccan Themed
by

Black Witch S
Witchcraft Year 1 offers a complete first year, online degree program for anyone and everyone. The path of Wiccan witchcraft offers essential knowledge for new students of the craft. By the end of this book, you can decide if Wicca, Witchcraft, Paganism, or maybe a fusion of all of these is your calling. Plus, receive a Certificate of Completion when you have finished your first year degree.
Related Categories