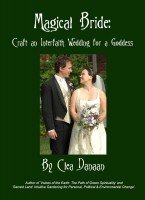 Magical Bride ~ Craft an Interfaith Wedding for a Goddess
by

Clea Danaan
A truly unique eBook, Magical Bride bridges the modern wedding with Pagan handfasting while guiding you, the magical bride herself, toward finding your perfect and unique wedding. Anyone planning a wedding or handfasting who loves the earth and wishes to honor the goddess will find this eBook a powerful guide.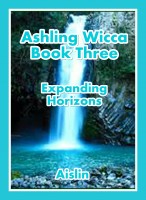 Ashling Wicca, Book Three
by

Aislin
Venture further down the path leading into the magickal world of Ashling Wicca. The seven units of this book build on the skills and knowledge you should have gained during the study of the first two books in the Ashling Wiccan Series. Each lesson will guide you to a fuller understanding of the intricacies of the Ashling Wiccan Tradition.
Related Categories