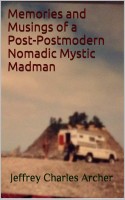 Memories and Musings of a Post-Postmodern Nomadic Mystic Madman
by

Jeffrey Charles Archer
(4.00 from 1 review)
Disillusioned with the official religion and institution, artifice and constructs offered as "reality," author Jeffrey Charles Archer hit the road and discovered things are indeed not what they say. Shapeshifters, skinwalkers, sasquatch, fairies and other fantastic creatures and extraordinary experiences make up the true tellings of Memories and Musings of a Post-Postmodern Nomadic Mystic Madman.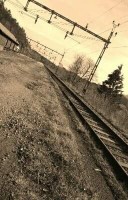 Wolf & Girl
by

Alex Maze
(2.00 from 1 review)
"Once upon a time, there was a wolf. Ant this wolf was all alone" "The most horrible thing, the thing that cause the souls of men to froze and cause the red faces of young-ones to blanch and made the heads of the children to go deep under the covers at nigh was what the wolf would do some time to time... "