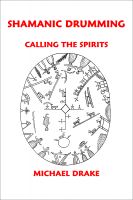 Shamanic Drumming: Calling the Spirits
In Shamanic Drumming, Michael Drake recounts his journey into shamanic practice and explores what someone should do if they feel the call to become a shaman. Following up on his definitive handbook on shamanic drumming, The Shamanic Drum, the author provides a new series of exercises and lessons that allow for a deeper understanding and utilization of this core shamanic practice.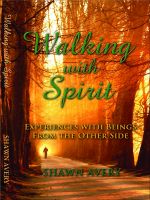 Walking with Spirit
Walking with Spirit is about Shawn's personal journey over the past sixteen years and the challenges in coming to a better understand of what spirituality truly is. Shawn recounts how he was instructed by Christ and other enlightened beings on how to be open to the dimension of the spirit in all things- animals, plants, and how any of us can communicate and work with these dimensions.