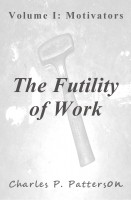 The Futility of Work - Volume I: Motivators
by

Charles P. Patterson
(5.00 from 1 review)
The defining characteristic of humanity has long been our work, but the question as to why we labor so has never fully been answered. Today, The Futility of Work takes a long-hard look at this question and more. Volume I delves into the inner psyche as to the universal forces that motivate us all into action.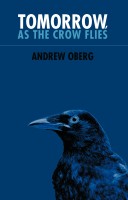 Tomorrow, as the Crow Flies
by

Andrew Oberg
(5.00 from 1 review)
"Tomorrow, as the Crow Flies" is a book of ideas. Written in the style of a blog, it covers such philosophical topics as the absence of a soul, issues of personal identity and community, core values for modern life, and the nature of truth. Personal, social, and political concerns are also discussed, with a unique form of government offered for consideration in the author's 'control socialism'.