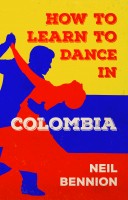 How to Learn to Dance in Colombia
by

Neil Bennion
Thinking of going dancing in Colombia? Why be the foreigner watching dejectedly from the sidelines, when you can be up there shaking your stuff and having fun with the locals? Buy this guide and be ahead of the game.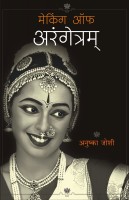 मेकिंग ऑफ अरंगेत्रम् | Making Of Arangetram
by

Anushka Joshi
Marathi Book Biography of a young girl from pune who is dedicated to bharatnatyam and her learning experience of Arangetram. रंगमंचावर ठेवलेलं पाहिलं पाउल म्हणजे अरंगेत्रम...पुण्यातील एक अनुष्का नामक मुलगी तिचेभरतनाट्यमचे प्रशिक्षण घेत आहे...तिने शिकलेल्या कलेचे सादरीकरण, तिच्या गुरूंच्या सहाय्याने पहिल्यांदा रंगमंचावर सादर होणाऱ्या अरंगेत्रमच्या प्रवासाचे भावानापुर्वक, उत्कट व सहज लिखाण.