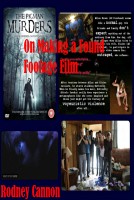 On Making A Found Footage Film
by

Rodney Cannon
After almost two decades the first guide dedicated solely to the making of a found-footage film has arrived. In this book you will be offered clear advice on how to write, direct and produce a quality found footage film. Advice coming from over half a dozen young film makers who are in post production of their films as this book is being published.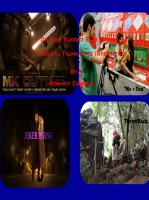 On Low Budget Film Making,Digital Film Making Interviews
by

Rodney Cannon
An digital film making manual that feature many inspirational interviews with today's hardest working young indie film makers conducted during production of their latest films. Also included is basic advice on every aspect of film making from fund raising to lighting to selecting the right digital camera for the job.