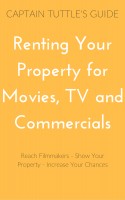 Renting Your Property for Movies, TV and Commercials
by

Captain Tuttle
What Production Companies are Looking For in a Filming Location, How to Photograph Your Home, Ten Things To Do Before the Crew Arrives, What Happens on a Filming Day, How to Get Production Companies to Rent Your Property Again plus industry links to help property owners make a consistent, impressive extra income renting out their home or property to the entertainment industry.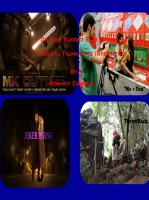 On Low Budget Film Making,Digital Film Making Interviews
by

Rodney Cannon
An digital film making manual that feature many inspirational interviews with today's hardest working young indie film makers conducted during production of their latest films. Also included is basic advice on every aspect of film making from fund raising to lighting to selecting the right digital camera for the job.