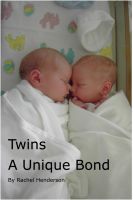 Twins - A Unique Bond
As an identical twin, I have a lot of experience of what it is like to be a twin but I also have twins of my own.As a twin with twins, I felt that it could be useful to anyone expecting or bringing up twins to get to know my take on things so that they could have more of an understanding of what makes twins different and the same as other people.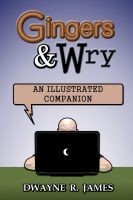 Gingers and Wry - An Illustrated Companion
This is a collection of close to fifty image quotes and typographic posters illustrating passages that were either originally presented in, or have been newly inspired by, my book Gingers & Wry. The images gathered for this collection are funny, thoughtful, inspirational, and are perfect for sharing on social media. This book also includes a bonus chapter from Gingers & Wry.