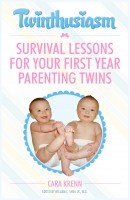 Twinthusiasm: Survival Lessons for Your First Year Parenting Twins
by

Cara Krenn
Navigating a twin pregnancy and the first year with two babies can be more than a little crazy. Twinthusiasm: Survival Lessons for Your First Year Parenting Twins offers moral support and useful tips – served with a dash of humor – to help you survive the wild ride. Bundling encouragement with practical advice, this book serves as a cheerleader for multiples parents everywhere.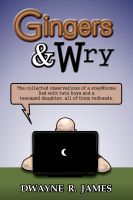 Gingers and Wry
by

Dwayne R. James
(5.00 from 3 reviews)
"TWINS. It's the kind of word that only ever happens to somebody else." This is the kind of dry humour that characterizes Gingers & Wry, an autobiographical account of a stay@home Dad of tenacious toddler twin boys. Join the author as he finds the humour in situations that would make the Dalai Lama scream out in anger. You'll never see the world the same once you've seen it through Dwayne's eyes.