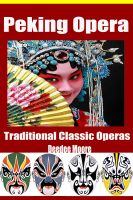 Peking Opera - Traditional Classic Operas
by

Deedee Moore
Peking Opera has a great repertoire. Many fine operas in the repertoires have been loved by the audience. Of them, some are classics which have been continuously performed over the past centuries. The ebook with vivid descriptions and excellent pictures, strives to give readers a basic knowledge of the ancient performing art, and to enable them to better appreciate its unique artistic charm.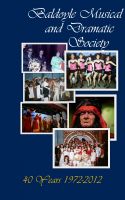 Baldoyle Musical Society - 40th Anniversary Book
by

Michael J. Hurley
This book is the story of a highly successful and resilient amateur musical society based in the village of Baldoyle, Dublin, Ireland. The group produce a traditional pantomime and a full musical each year. This book which is generously illustrated tells the story of the society from 1972 to 2012.