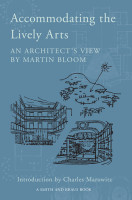 Accommodating the Lively Arts - An Architect's View
by

Martin Bloom
Architect Martin Bloom has written Accommodating the Lively Arts to encourage the building and preservation of spaces that can nurture live performance in an age increasingly threatened by the steady encroachment of simulated electronic entertainments. This book is essential reading for anyone who might ever be involved in making decisions about the design or renovation of performance facilities.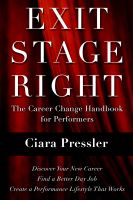 Exit Stage Right: The Career Change Handbook for Performers
by

Ciara Pressler
Actors, Singers, Musicians, Dancers: is it time for a change in your career? Exit Stage Right is your transition secret weapon: packed with principles vital to creating a successful career in any industry, learn how to move forward as a performer or transition gracefully to an entirely new role. Through advice, tools, and inspiring true stories, get the guidance you need to Exit Stage Right.