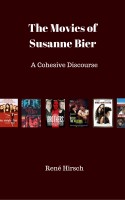 The Movies of Susanne Bier: a Cohesive Discourse
by

Rene Hirsch
This book outlines some of the narrative material - structure, characters, contextual elements, and themes - the Danish Director Susanne Bier employed in five of the movies she made between 1999 and 2007, four of them in Denmark (The One And Only, Open Hearts, Brothers, After The Wedding), one in the United States (Things We Lost In The Fire).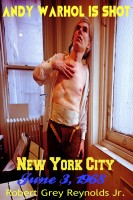 Andy Warhol Is Shot New York City June 3, 1968
by

Robert Grey Reynolds, Jr
Andy Warhol was a noted pop artist and underground filmmaker when he was almost killed by an assassin's bullets in the early summer of 1968. Warhol's first commercial film success was Chelsea Girls (1966). He had painted many of the works that made him famous, i.e. the Campbell's Soup Cans and movie stars like Marilyn Monroe. The shooting nearly killed him. He lingered near death for 2 months.