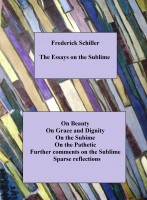 Schiller: The Essays on the Sublime
As an adjective, sublime means a subject that is causing deep emotions and feelings of wonder or joy. The noun sublime describes a subject that is without equal, that is supreme or of great moral, artistic or spiritual value. The verb derived from these words describes the capacity of a subject to reach the highest level without going through intermediary steps.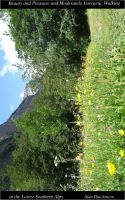 Beauty and Pleasure and Moderately Energetic Walking in the Lower Southern Alps
This is a study of beauty and pleasure: examples such as Alpine walking and a little simple science, how these sensations might have arisen, and how they differ between individuals and influence behaviour. It has about 90 pictures, 150 anecdotes and 470 references. It can be read with Calibre and the Firefox ebook reader plugin but not yet Adobe. Calibre is best. Last updated 12 June 2014.