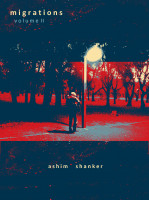 Migrations, Volume II: Only the Deplorable
Was it possible to feel nostalgic about something that had never happened to him, possible for nostalgia to be taken in by the body as a free pathogen to infect the consciousness with stray sentiments? Perhaps, in his dreams, he had traveled back in time, or even drifted into another dimension of space-time and inhabited the body, experiences, and nostalgia of another.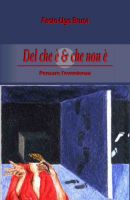 Del che è & che non è
Le culture si spendono per confinare l'inafferrabilità dell'evenienza, che è conseguenza dell'umana libertà. I modi del confinamento fanno appello a idee di razionalità e di socialità che vedono quell'afferrare come indispensabile e doveroso. Qui, come in 'Essere al mondo', si indaga invece l'originaria libertà dei rapporti tra mondo, mente e medio per conoscerla nell'immediatezza del suo darsi.