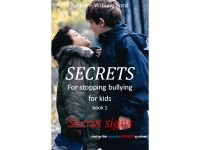 Secrets for Stopping Bullying - Book 1 - Secret Signs
by

William Ford
Book 1 - a must have for all high school aged students who risk being the target of bullying. It outlines and defines bullying, offering solutions through communication (verbal response) and increased awareness (surroundings, body language, personal traits ...etc...)This book is a step-by-step guide, providing a variety of solutions to minimize the problem of bullying.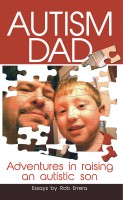 Autism Dad: Adventures In Raising An Autistic Son
by

Rob Errera
(4.00 from 1 review)
Autism is a challenging puzzle ... but Autism Dad has a clue! Funny, informative, poignant, and engaging, Autism Dad explores the initial devastation of an autism diagnosis, the autism/vaccine controversy, autism in the media, education, therapy and treatments. Above all, Autism Dad is about living with, raising, and loving a child with autism, told from a father's perspective.