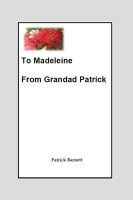 To Madeleine From Grandad Patrick
A very worthwhile contribution to the lives of all people, this is a must have book for any child, teenager or adult, male or female, of any nationality, race, culture, religion, ethnic origin, belief or way of life. Words of wisdom, experience, knowledge, guidance and support on sixteen subjects of great relevance to all of our lives.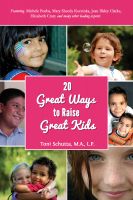 20 Great Ways to Raise Great Kids
You'll gain over 200 practical parenting tips that can be used immediately to raise a loving, kind, responsible, and successful child in 20 Great Ways to Raise Great Kids. This one-of-a-kind book is drawn from interviews with 27 experts and 10 wise parents and published by parent coach Toni Schutta. Today's busy parents will find clear direction for raising great kids in today's complex society.