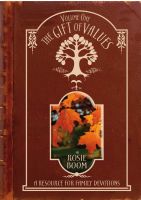 The Gift of Values ~ Volume One
by

Rosie Boom
(5.00 from 1 review)
Do you struggle with family devotions? Do you long to help your children develop values such as honesty and courage? This book will encourage and inspire you to give your children the priceless gift of values. Fun to use; full of stories, inspirational quotes and creative ideas to help you in this vital task. A valuable practical resource for parents.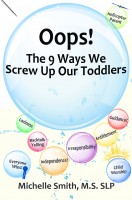 Oops! The 9 Ways We Screw Up Our Toddlers
by

Michelle Smith
(5.00 from 1 review)
Becoming a parent is a scary thing. Even more scary when we see how some of the kids around us act. We are determined that our babies will not grow up and display those same ugly behaviors! But the first time we're fending off a nasty tantrum in the bookstore, we begin to doubt our resolve. Oops! takes you through the top nine reasons that kids act rotten.
Related Categories