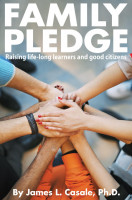 Family Pledge: Raising Life-long Learners and Good Citizens
by

James L. Casale, Ph.D.
Parenting is a struggle. Maybe the comedian Jim Gaffigan summed it up best when he said," At times I feel totally unqualified to be a parent. I call those times, being awake." "Family Pledge" will inspire, encourage, and inform parents about their role as their child's first teachers and role models. This Common Sense parenting guide is jargon-free and requires no special skills.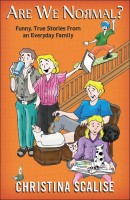 Are We Normal? "Funny, True Stories From an Everyday Family"
by

Christina Scalise
"Life is way too short," says Christina Scalise, "so try to enjoy every minute of it with a sense of humor!" Scalise's book, "Are We Normal?" started as a journal of their family's funny and challenging moments, meant for her own kids to enjoy. Then she decided to share the stories with the world. If others can't relate to them, she says, "I hope readers at least get a good laugh out of them."