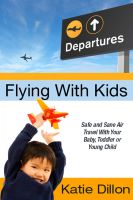 Flying With Kids: Safe and Sane Air Travel With Your Baby, Toddler or Young Child
by

Katie Dillon
As expats, long haul flights were a frequent part of my daughter's first few years of life. The purpose of this ebook is to share how I plan my flights, what I bring in my carry-on, gear I like, my experiences onboard (keeping kids entertained, food, sleeping), how to cope with jet lag, and more. You will find helpful information here, regardless of how long your flight is.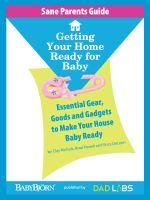 Sane Parents Guide: Getting Your Home Ready for Baby
by

Brad Powell
Let's cut to the chase: What stuff do you REALLY need to get your house ready for the arrival of your first baby? Not the stuff the Big Box retailer tells you that you need. Not the stuff the glossy magazines tell you need. The real and essential baby gear that you just can't do without. The stuff that will keep you sane, without adding all the stuff that will drive you crazy.