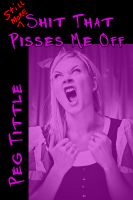 Still More Shit that Pisses Me Off
by

Peg Tittle
Pregnant men, paying stay-at-home moms, advertising, income tax deductions, people skills, boy books, speech codes, porn, god, testicular battery and tranquilizer guns, the Academy Awards, intelligent design and evolution… Philosophy with an attitude. Because the unexamined life is dangerous.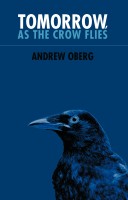 Tomorrow, as the Crow Flies
by

Andrew Oberg
(5.00 from 1 review)
"Tomorrow, as the Crow Flies" is a book of ideas. Written in the style of a blog, it covers such philosophical topics as the absence of a soul, issues of personal identity and community, core values for modern life, and the nature of truth. Personal, social, and political concerns are also discussed, with a unique form of government offered for consideration in the author's 'control socialism'.
Related Categories