Samenvatting van Malcolm Gladwell's Uitblinkers
by

Elly Stroo Cloeck
Efficiënte samenvatting die je in 30 minuten kunt lezen van de bestseller Uitblinkers uit 2008, waarin Malcolm Gladwell ons meeneemt op een intellectuele reis door de wereld van ''uitblinkers'' - de beste en de slimste, de meest bekende en de meest succesvolle. Hij stelt de vraag: wat maakt super-presteerders anders? Zijn antwoord is: omstandigheden!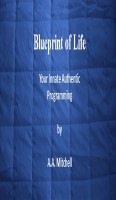 Blueprint of Life
by

A.A. Mitchell
Start again - reinvent yourself and live an Authentic Life as the Authentic You! How? This book gives you a great place to begin.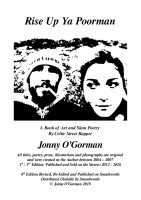 Rise Up Ya Poorman
by

Jonny O'Gorman
October 2004: The world is in the middle of an unprecedented credit-driven boom. The poet, disillusioned by the intoxicating pursuit of material wealth decides to go another way. Follow this poetic crusade against conventional wisdom as the author confronts the cloak and daggers, smoke and mirror deception to deliver a message of truth, hope and redemption to anyone willing to listen or read...