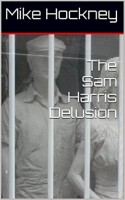 The Sam Harris Delusion
by

Mike Hockney
One of the most prominent Sophists in today's world is Sam Harris, an American controversialist who supports scientism, atheism, and the claim that free will is illusory. All of his positions are closely connected, and the purpose of this book is to expose the fallacies that lie at the heart of the Sophists' worldview, and Harris's in particular.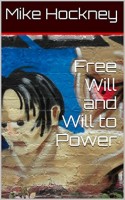 Free Will and Will to Power
by

Mike Hockney
Are you free, or are you a machine that suffers from a delusion that it's free? Free will is perhaps the most important subject of all because if we are authentically free, scientific materialism is ipso facto false, and the world is in urgent need of a revolutionary paradigm shift. This book shows that free will has a most unexpected advocate – mathematics.