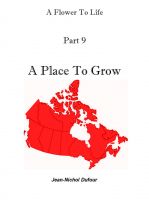 A Place To Grow
by

Jean-Nichol Dufour
This is part 9 of a 10 books suite. This one is about how to birth the life reality. I will explore different possibilities for that, I will put the emphasis on doing it peacefully, but since the current Democracy-Capitalism business believes itself as the only and best way of the universe and will battle anything else whatever the argument, then I'll have to explore war scenarios too.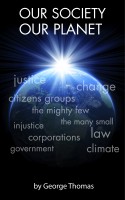 Our Society, Our Planet
by

George Thomas
This book explores deep concerns about the future of our societies on this 'our' planet. It is about the injustices and, in some cases, the criminal behaviour of small groups of people who have the power and economic might to influence governments and other institutions to leave legal possibilities open for them to behave and do the things their way with hardly any restrictions.